Why play bowls?
6 Reasons to take up Bowls
1. It's Sociable
Bowls clubs are sociable places to be and you're sure to meet lots of new people.
A key part of any club is, of course, its clubhouse, and many have bars where you can rest and relax with a cold drink or relaxing cup of coffee after your game, and socialise with other club members.
And, for most clubs, it's not just about the bowls. A whole host of other social events are arranged by the members for everyone to get involved in.
If you are looking to meet new people, then joining your local bowls club is a fantastic idea.
2. The rules are simple
Next, you need to know the rules. Fortunately, they're easy to learn.
You can play singles, pairs or in teams
Bowls is played on grass (the green). A game starts by throwing the jack (a small white ball) down the green. "The person who gets nearest to the jack gets a point and wins what's called the 'end'," explains Matt Wordingham from Bowls England. "It is added up over 18 or 21 ends."
After each end, play is reversed and the teams bowl towards the other side of the green. Players can try to knock their opponents' bowls away from the jack or position a bowl to block opposition shots. You can play singles, pairs or in teams. In singles, scoring is a bit different – the first player to reach 21 points is the winner.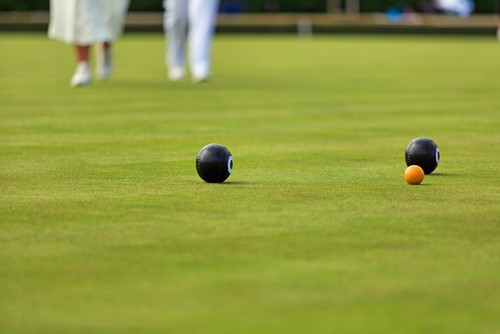 3. It Gets You Out in the Fresh Air
There's nothing quite like the great outdoors and there's no better place to spend your summer days than out on the bowling green.
Getting outside into the fresh air is very important as it helps to improve blood pressure and heart rate, due to the increased amount of oxygen in the air.
Fresh air also helps to make you happier – another side effect of the increased oxygen level is that it leads to an increase in the amount of serotonin, the happy hormone, in the bloodstream.
It will also increase the number of white blood cells and help them to function correctly and fight off bacteria and illness.
Enjoying a game of bowls is not only enjoyable, it will make you feel happier and healthier, too!
4. Perfect for All Ages & Levels of Physical Ability
Lawn bowls is a low intensity sport, meaning that people of all ages and levels of physical ability can take part.
Lawn bowls has always had a reputation of appealing to those in the retirement stage of their lives, which is mainly due to its low intensity nature. However, there are people of all ages getting involved with the sport.
There are also many clubs with facilities for those with disabilities to help get them involved with the sport. Disability Bowls England is a charity set up to encourage players of all ages and abilities with a physical, sensory or learning disability. There are regular regional and national competitions across the UK. For further information on Disability Bowls, click.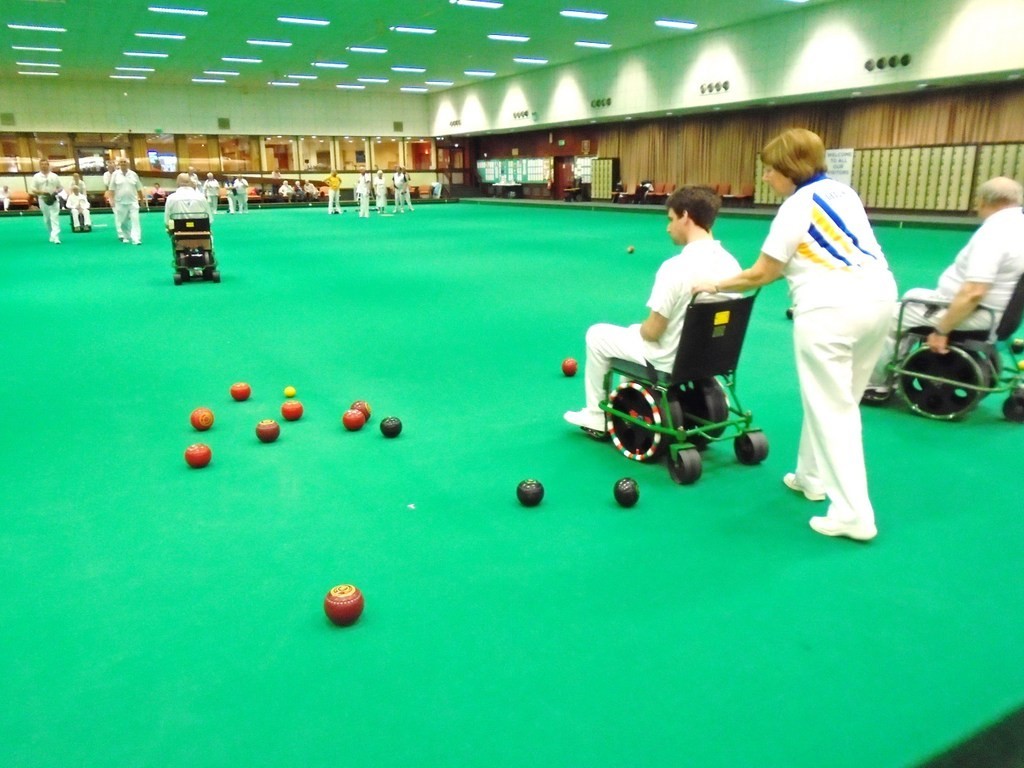 5. It Can Help You to Relax
As well as being good for your physical health, lawn bowls is fantastic for your mental health.
Being outside and in the company of other club members can help create a relaxing environment away from the stresses of everyday life.
Lawn bowls is a fantastic hobby to get involved in and is great for your mental health, as it can alleviate depression and anxiety.
It can be a lot of fun, too, and you'll be sure to look forward to your upcoming bowls matches with great anticipation.
6. It's Good Exercise
OK, so we're certainly not claiming bowls to be the most strenuous of sports, but even so, playing lawn bowls burns more calories than you might think.
There is plenty of walking involved and the movements needed to roll bowls require the recruitment of a large number of motor neurones.
This makes it a good form of exercise and, of course, the risk of injury is minimal, too.