Bowls Abroad
In March 2023, eleven bowlers from Clacton on Sea went to bowl in Torrevieja for a week.
Although the weather was poor, the bowling was great. All the Ex Pats at the various clubs we bowled at were all very welcoming and once we adjusted to bowling on outdoor carpet, we managed to win on a few rinks! There was a lovely roast dinner waiting for us at Quesada Bowls Club on the Sunday with great hospitality.
We are planning another trip in 2023 to Benidorm so keep a look out for further information.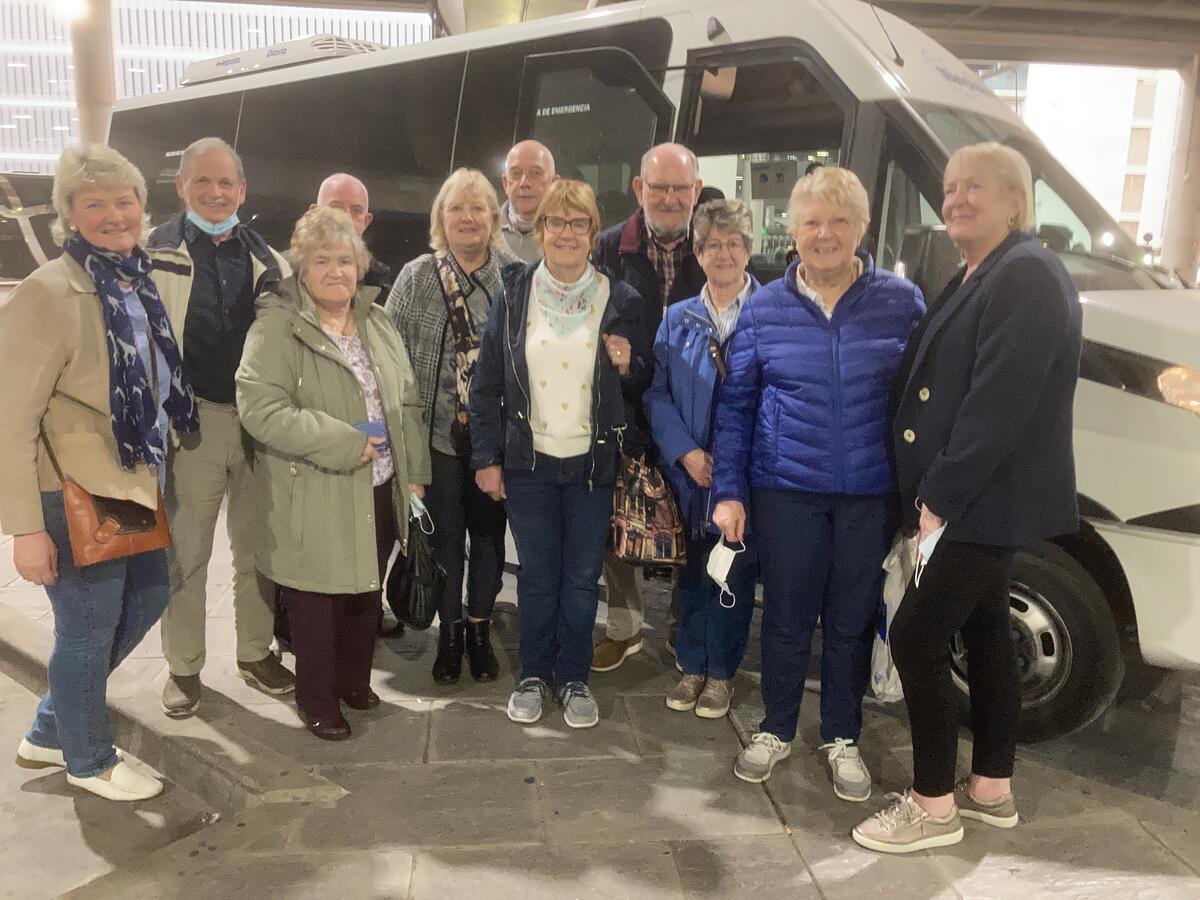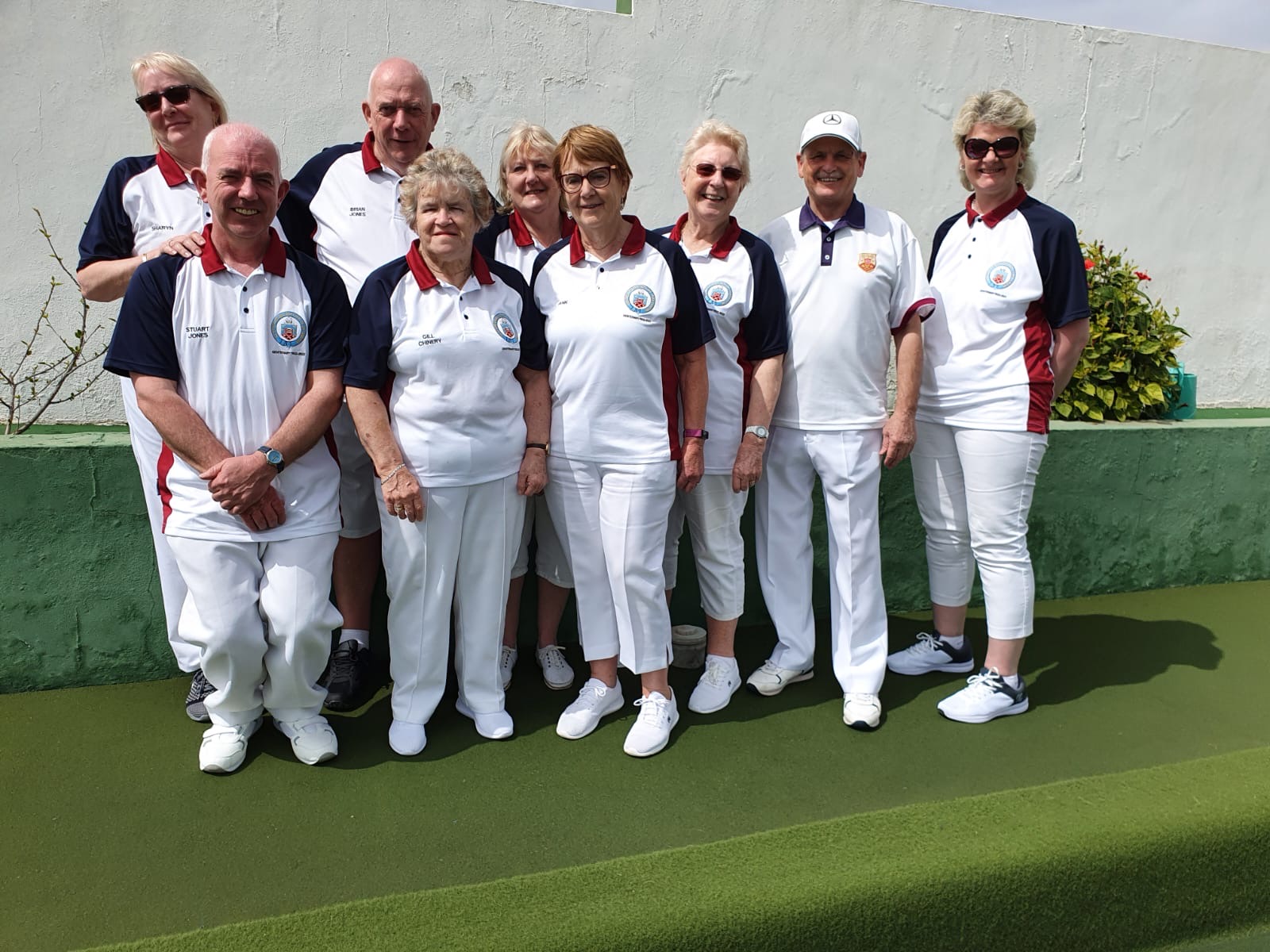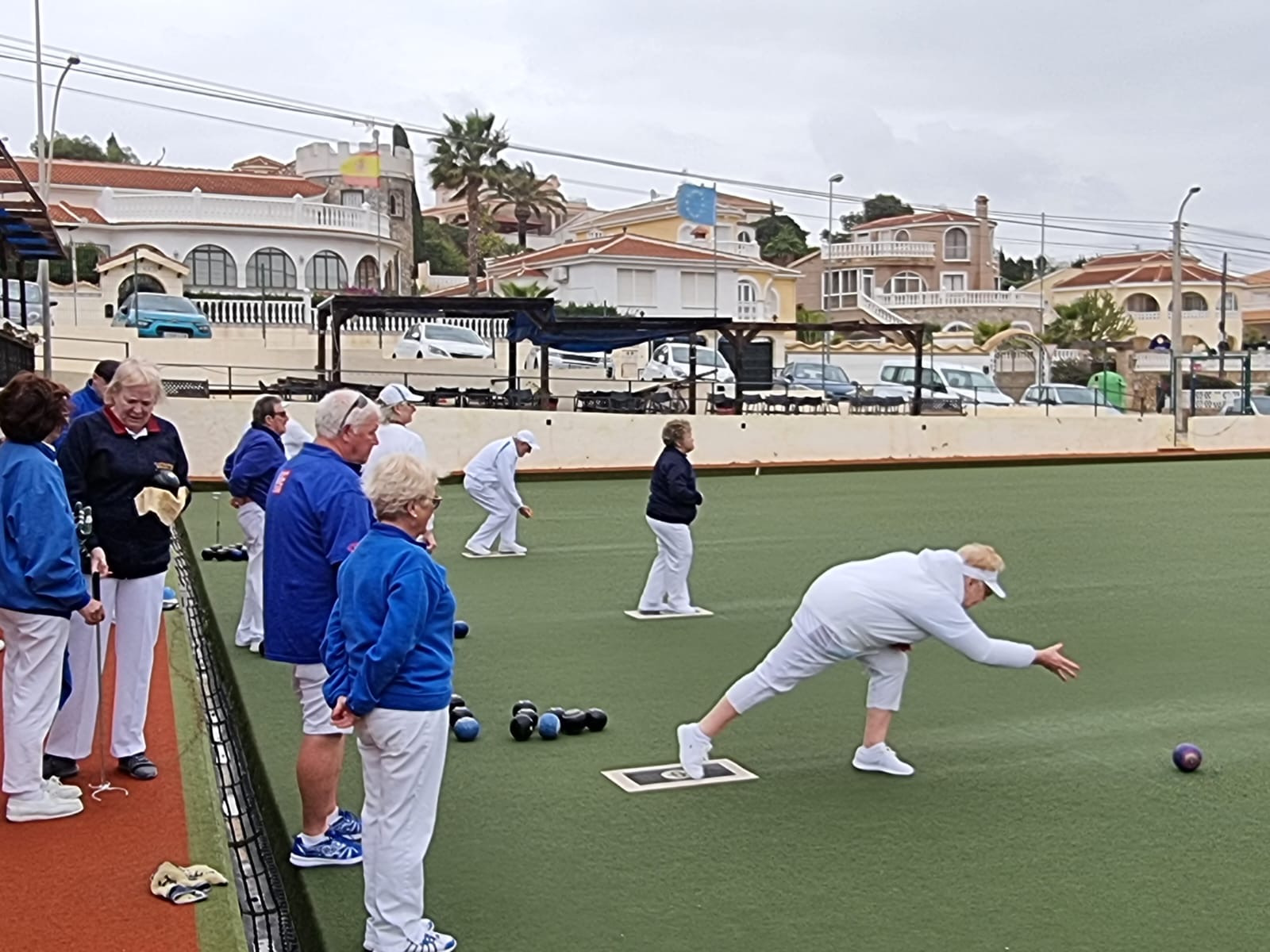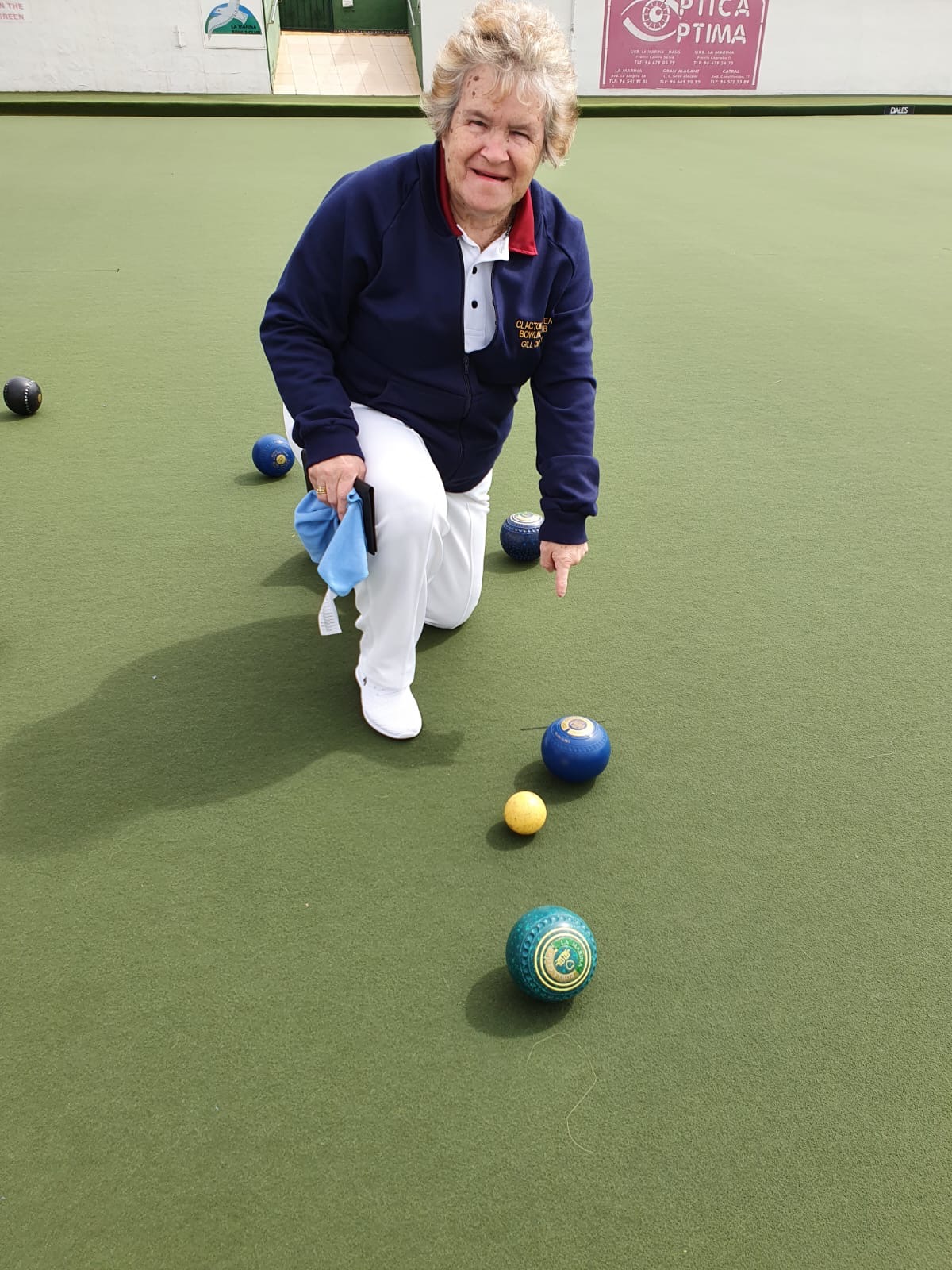 La Presidenti - evidence that she Did get close to the Jack!